INVESTMENT in agriculture from both the public and private sector needs to be integrated to ensure food security, Metro Pacific Agro Ventures, Inc. said.
Speaking at a BW Insights and Project KaLIKHAsan forum on Monday, Juan Victor Hernandez, president and chief executive officer of Metro Pacific Agro, said food security requires maximizing resources and a degree of investment coordination among public and private entities, adding that the shortcomings of agriculture are long-running.
"The problems from 30 years ago are the same exact problems we're seeing today," Mr. Hernandez said, identifying the need in particular to consolidate efforts in investing in technology for agriculture as well as for other industries.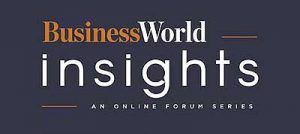 This has resulted in other countries in the region overtaking the Philippines in crop production, with food security in the country deteriorating, he noted.
The United Nations' (UN)State of Food Security and Nutrition in the World report estimated that 50.9 million people in the Philippines did not have constant access to adequate food in 2022.
The Philippines thus accounted for almost half of the 110.9 million food-insecure in Southeast Asia.
The UN report also indicated that around 5.9 million Filipinos (or 5.2% of the population) were undernourished in the 2020-2022 period, the second-highest in the region.
Demand for food in Southeast Asia is expected to grow 40% by 2050, business intelligence organization Eco-Business said.
Gerald Glenn F. Panganiban, program director for the National Urban and Peri-Urban Agriculture Program of the Department of Agriculture (DA), said increased funding is "not always enough" to solve the food security issue.
While the DA's current crop priority is rice with a 2024 budget of P30.87 billion, Mr. Panganiban also noted the limited funding for high-value crops (HVC) of P1.94 billion, which he said may limit the potential of HVC farmers to access markets and minimize post-harvest losses.
The Philippines classifies coffee, cacao, fruit, root crops, vegetable crops, and legumes as HVCs.
Farmers in the Philippines lose up to 50% of their harvest each year, according to a Research Gate study.
According to the Trends in Food Science and Technology journal, more than 40% of food waste in the region occurs at the post-harvest level as the crop progresses through the supply chain.
Mr. Panganiban said that agricultural tech know-how resides in various silos, adding that "It's just a matter of integrating them."
"Government money will never be enough," according to Ruth P. Novales, vice-president and corporate affairs executive at Nestlé Philippines. "We need to be creative and supportive of each other through complementation efforts."
Ms. Novales said farmers require support through every stage of the value chain. "If you don't hold the hand of the farmer from beginning to end, you won't have a hand to hold," she added.
"If our farmers don't have markets they can sell to or profit from, they will die a natural death," the DA's Mr. Panganiban said, citing the need to provide post-harvest support, credit, and other interventions.
Citing the dairy industry, Mr. Hernandez said one of the DA's partnerships is with ice cream brand Carmen's Best, in which Metro Pacific Investments Corp. holds a 51% stake.
Mr. Hernandez said the P22.5-billion dairy industry is on the rise with an inclusive model supporting farmers. "We have the elements of what needs to be done," he added.
"It's high time that the public and private sector really work together to push agendas," he added, noting that the growth of the business process outsourcing industry was the result of public-private collaboration, which can be replicated for the agriculture sector.
The US Department of Agriculture's Foreign Agricultural Service estimates that 99% of dairy consumption in the Philippines is serviced by imports, as domestic production cannot meet demand.
Nestlé's Ms. Novales said the Philippines must aim for regenerative agriculture, starting with good planting materials and upskilling farmers on the best harvest and post-harvest procedures.
She noted the company has made strides with the Bureau of Plant Industry in discovering and accrediting new plants with triple the yield potential and enhanced resistance to climate change.
She recommended going for easy wins like incentivizing manufacturers, removing tolls for shipments of raw materials and food, and drafting roadmaps for farmers and crops.
Recher Ondap, key accounts manager for government and industrial clients at Bayer Crop Science Philippines, Inc., said food technology solutions promise the production of more crops for less, while non-tech solutions include consolidating farmland to achieve scale.
Another element of the food security conundrum is getting consumers to choose local.
"It's on us to continue the sustainability of the very farmer we're trying to support," Pacita U. Juan, co-vice chair of the Management Association of the Philippines environment committee, said on the subject of diversifying the Filipino diet.
"Eating what is local is key," she said. "We're being flooded with imports because we eat them. The power is with the consumer."
"There are options. We just need to know about them and have access to them," according to Ellen Ruth F. Abella, nutrition officer and officer-in-charge for the nutrition policy and planning division of the National Nutrition Council.
Ms. Abella said the targets of Pinggang Pinoy, a guide to eating the right amounts of nutritious food developed the Food and Nutrition Research Institute of the Department of Science and Technology), can easily be met by someone eating mostly Filipino cuisine.
Caitlin Punzalan, corporate and government affairs lead at Mondelez Philippines, Inc., said the company is continuously looking at reformulating packaged snacks to add functional ingredients.
The company's practice is to brand its products as snacks dense in vitamins and minerals to be eaten with mindfulness, and not as formal meal replacements, Ms. Punzalan said. — Miguel Hanz L. Antivola